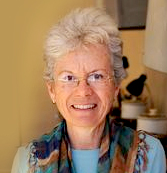 I have been a professional jeweler and metal arts instructor for nearly 40 years. As an educator, I am committed to establishing an enjoyable atmosphere for students to learn and gain a strong foundation in metalsmithing. As an artist, I focus on giving students the means to grow their own aesthetic and realize their unique visions in jewelry.
I look forward to expanding our offerings as we continue to grow in the heart of the Navajo Arts District. Subscribe to our email newsletter to find out about new classes and upcoming specialty workshops as we continue to invite nationally known instructors for workshops, providing our students increased opportunities to broaden their experience and skills.

I invite you to join visit us on First Fridays in the Navajo Street Arts District to tour our facility and see the work of our students and instructors. Find out about our upcoming events by subscribing to our email newsletter below, check our our course offerings online, and feel free to contact us with your questions–we're happy to help!