Graver Set-Up for Stone Setting | Wednesday evening
Description: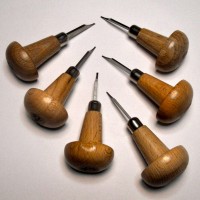 Learn proper set-up and sharpening of the graver tools necessary for stone setting. You will complete the customization of six gravers, which will be used in future stone-setting classes.
Instructor: Jamie McLandsborough
Prerequisite: Introduction to Silversmithing
Note: This workshop is a prerequisite for Faceted Bezel Stone Setting and Advanced Stone Setting. 
Specialized tools are required. See supply list for details.
View supply list | See registration & cancellation policies